Planetario
Beyond the Sun es un espectáculo multimedia de máxima inmersión para el espectador. Las imágenes, el sonido y la música dominan su espectro sensorial gracias a la propuesta que les ofrecemos. La Película para planetarios y VR, Beyond the Sun, es proyectada y a la vez acompañada por la música en directo que ha compuesto Sergio de la Puente para la ocasión.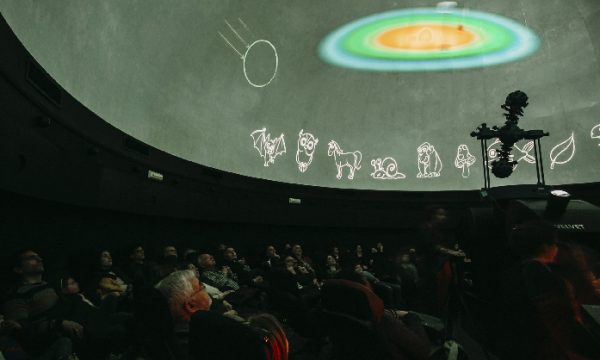 La música de Sergio de la Puente se encuentra perfectamente sincronizada a las bellas imágenes que rodean y atrapan al espectador en una experiencia simplemente única. Consigue trasladarnos a la inmensidad del cosmos, a través de unas imágenes espectaculares y una música en directo, simplemente inmensa. Texturas de cuerdas acompañan a Sergio a sus teclados creando una atmósfera elegante y evocadora que nos transportan allí donde nunca ha llegado el hombre.
Beyond the Sun Live ha recibido criticas excelentes allí donde se ha estrenado. Repitiendo pases ante la alta demanda de entradas para poder disfrutar de esta maravillosa experiencia. Grandes y pequeños conseguirán realizar un viaje en Beyond the Sun que comprometen sus sentidos. El visual y el sonoro. Es una experiencia integral de primer nivel. Una música de intensa sensibilidad melódica, tan excepcional como inesperadamente brillante.